CONGRATS ON BOOKING YOUR SESSION!
I can't wait to work with you!
Whether capturing simple moments with your sweet family, or celebrating a special milestone like an anniversary or new baby, I'm so honored to help you create memories you'll cherish for a lifetime.
I've created this guide to help you get the most out of your photos, and to answer all your questions so you feel ready and prepared for your session.
At the session, I'll take care of the rest! Your only job is to be yourself, laugh a lot, and let me create photos you'll love forever.
I can't wait to get you in front of my camera!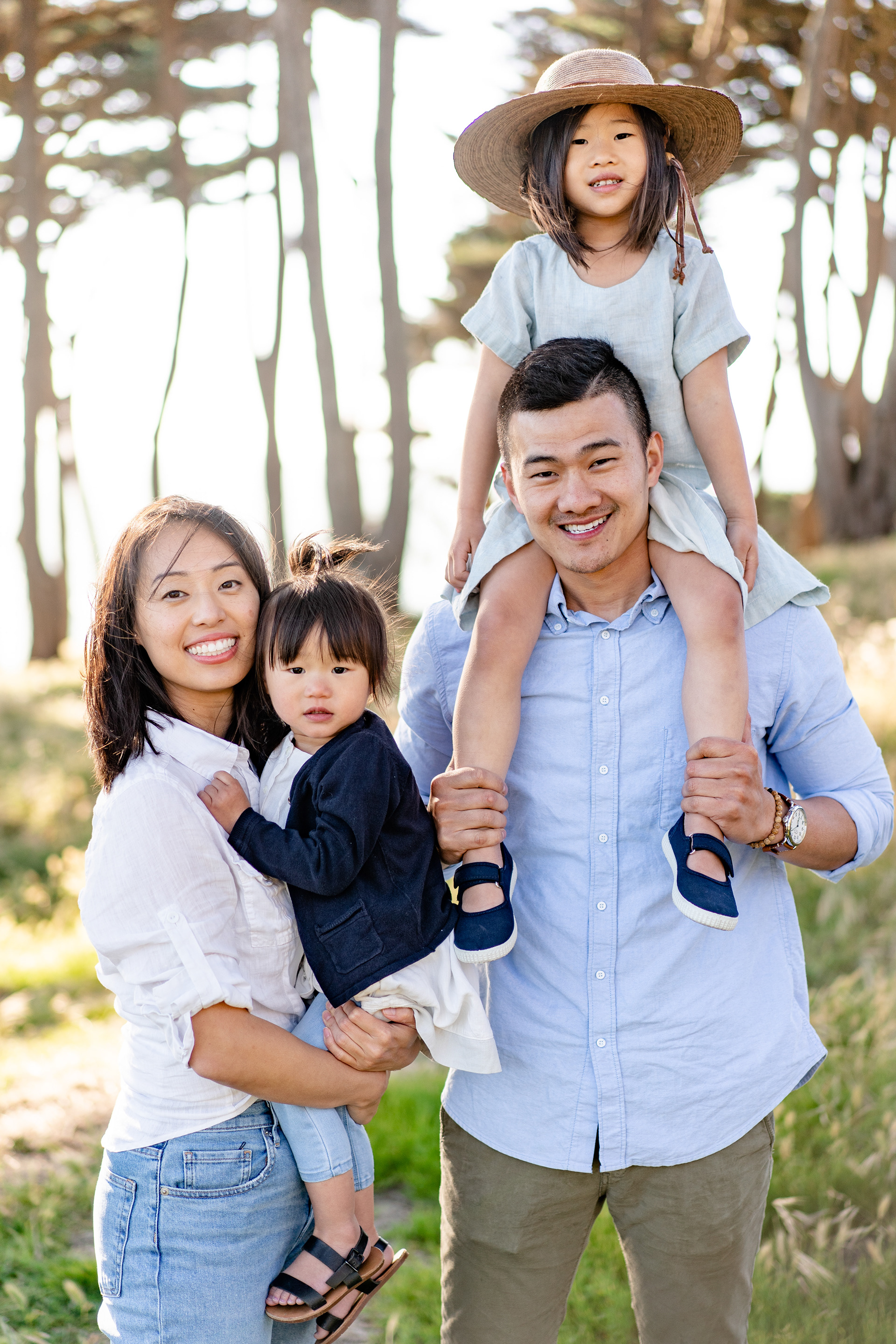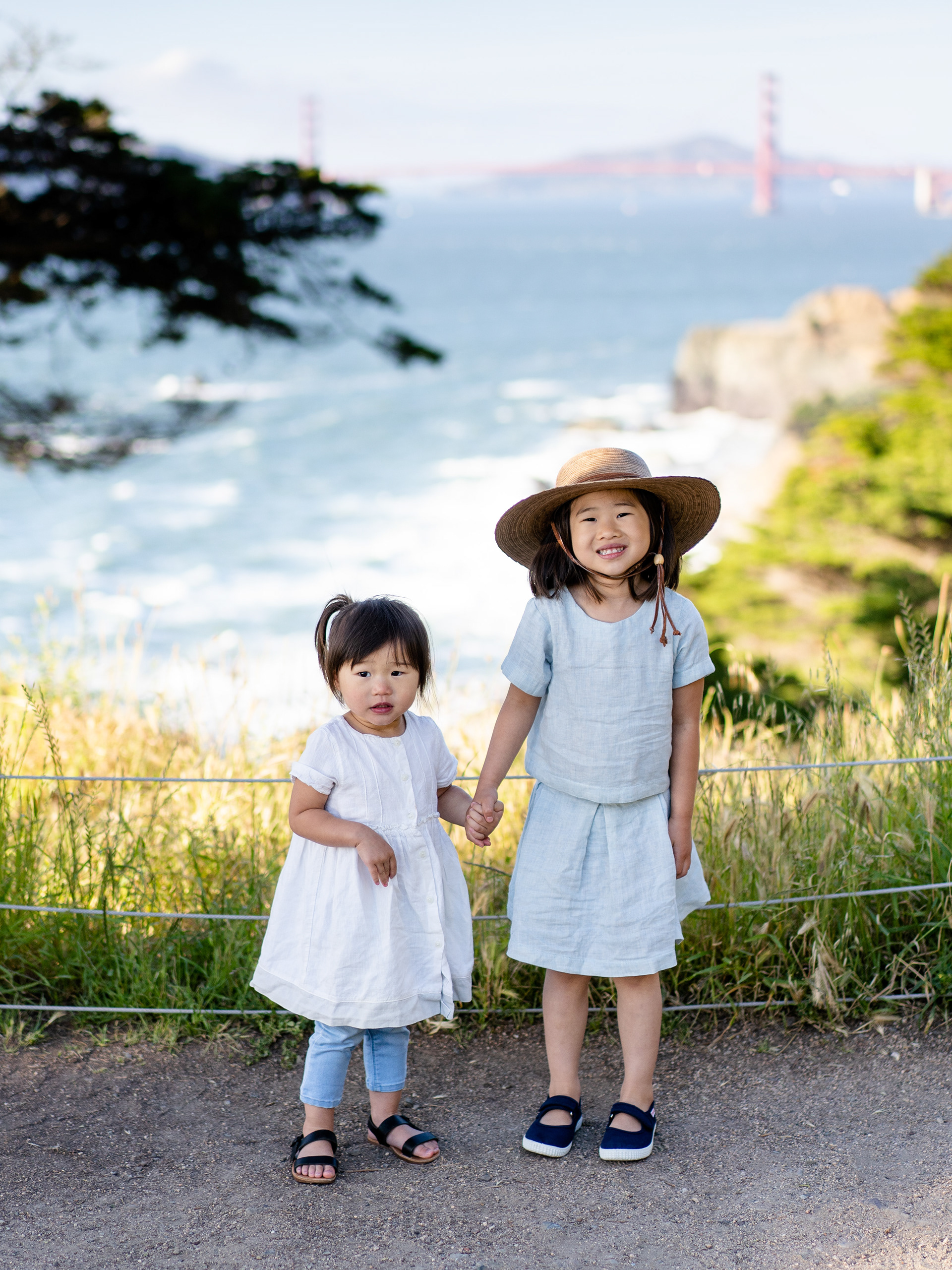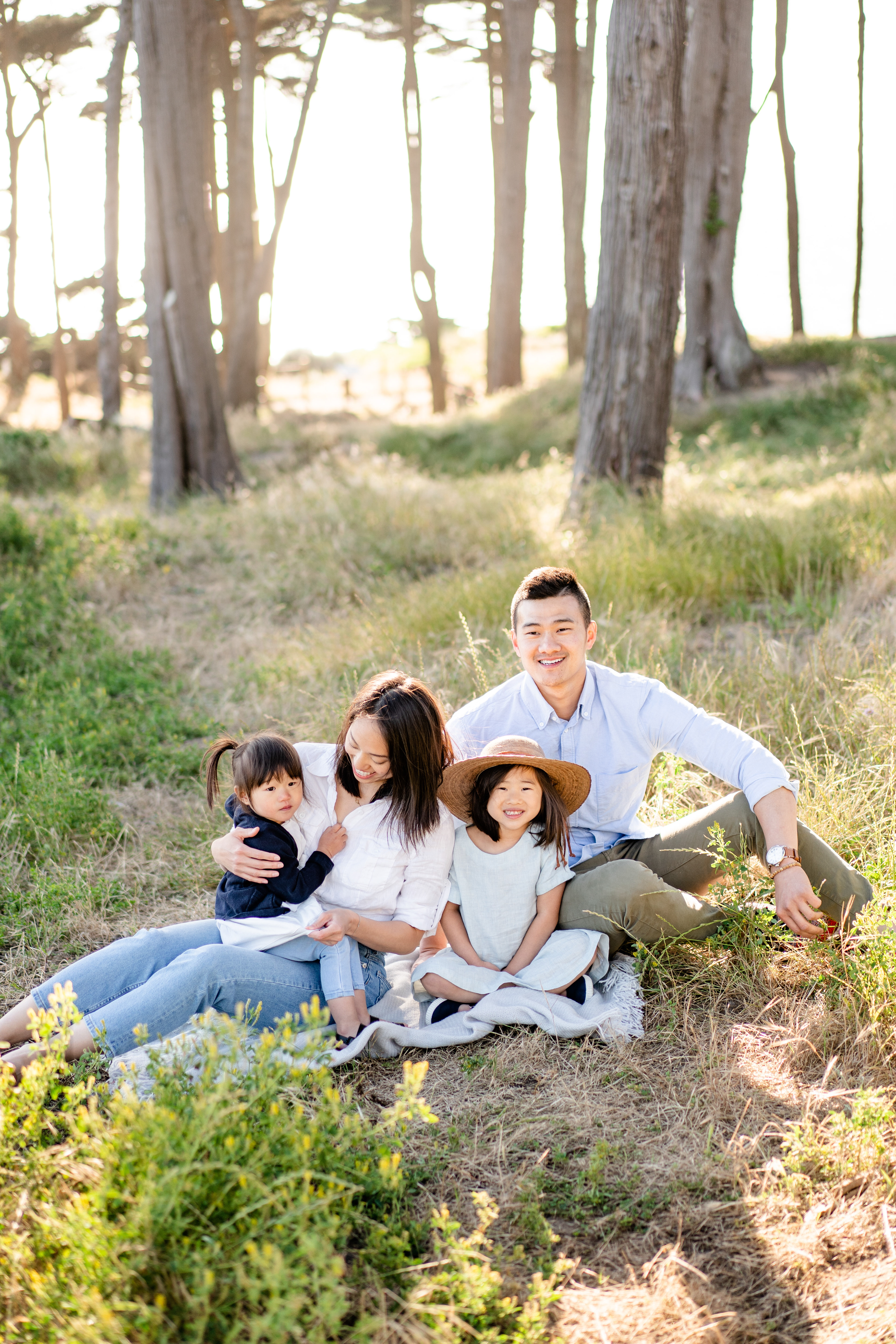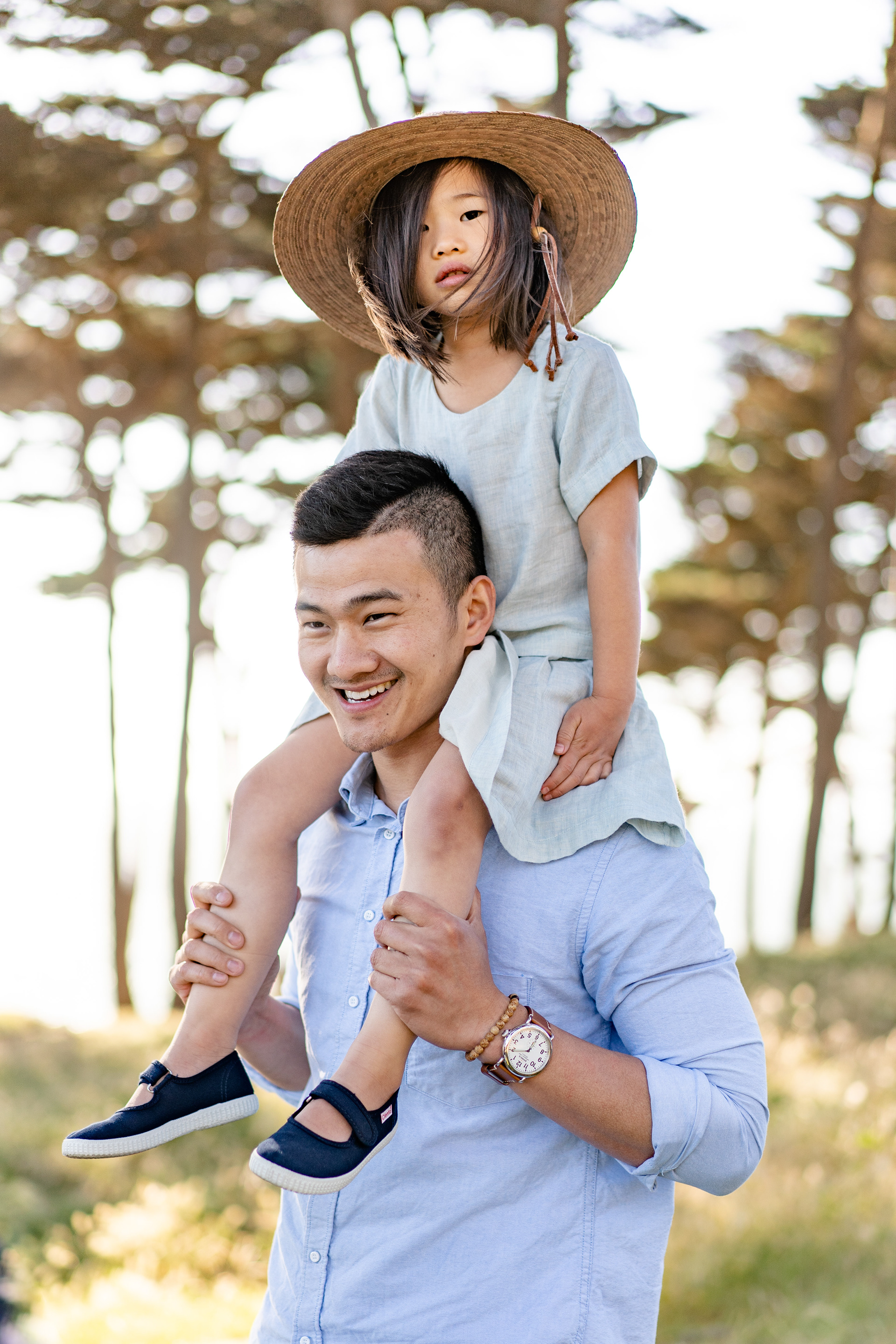 CHOOSING THE DATE AND TIME
I specialize in natural light 
photography because I believe 
it creates photographs that 
feel fresh, timeless, and truest 
to you.
Ideally, portrait sessions begin 
two hours before the 
scheduled sunset during "the 
golden hour," when the light is 
the dreamiest. To get the most 
out of your session, please 
plan a buffer when getting 
ready so you can arrive a few 
minutes early to your session 
and be ready to start on time.
We'll want to take advantage 
of every minute we have 
together before the sun goes 
down!
PRO TIP: The sun sets earlier during the colder months of the year and later during the warmer months, so make sure to factor that in when choosing your portrait session date.
SELECTING THE RIGHT LOCATION
The location of your portrait 
session is up to you! 
For most sessions, outdoor, 
open-air environments are my 
first choice. I love shooting in 
wide-open natural spaces 
because the beautiful light, 
especially during golden hour. 
There are great options all 
around the Bay Area, and I'm 
always up for exploring a new 
spot together!
I can also suggest some great 
go-to locations that we can 
always hit, or do some 
research for us to find the 
location of your dreams. Just 
let me know which type of 
session you'd love and we'll 
go from there!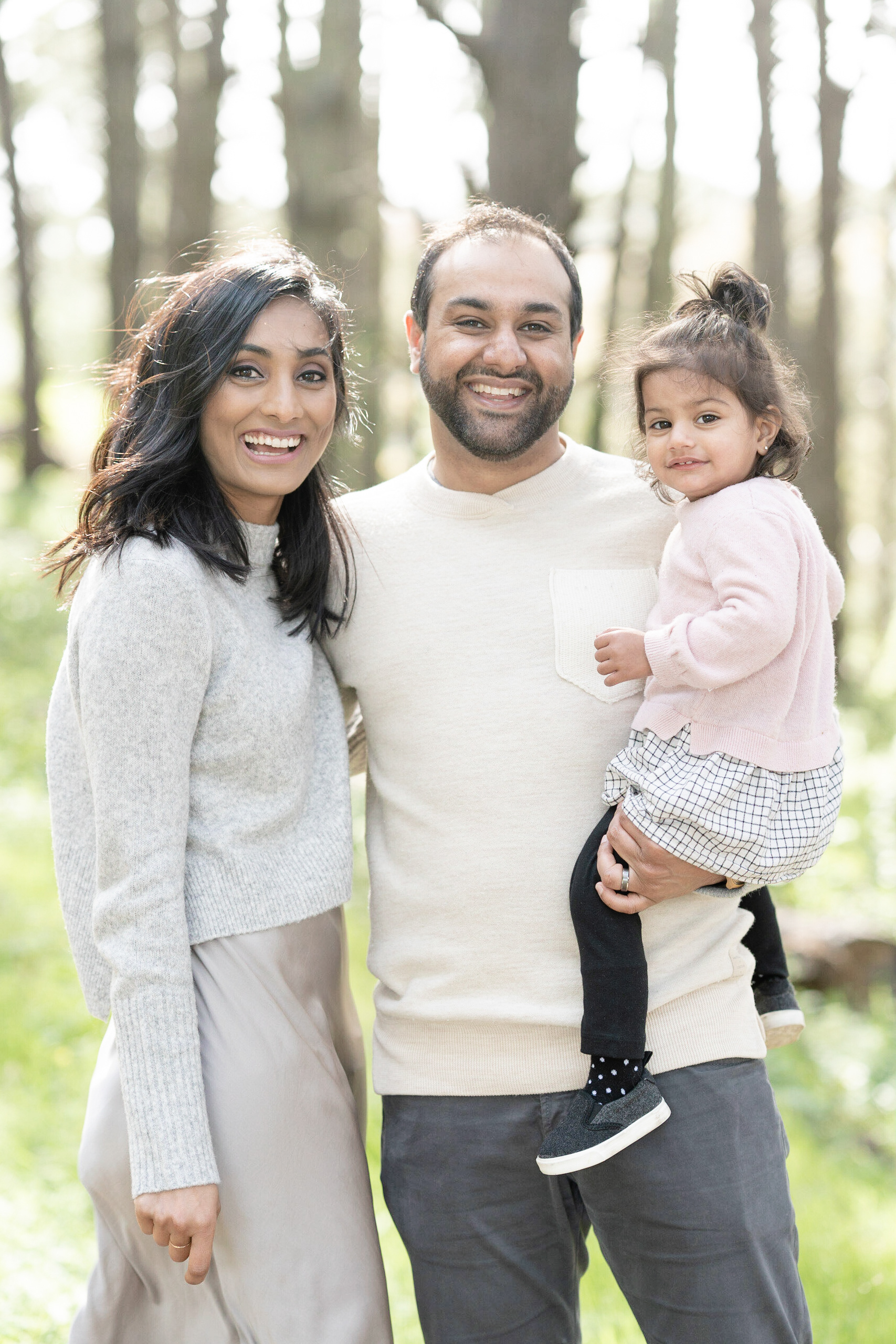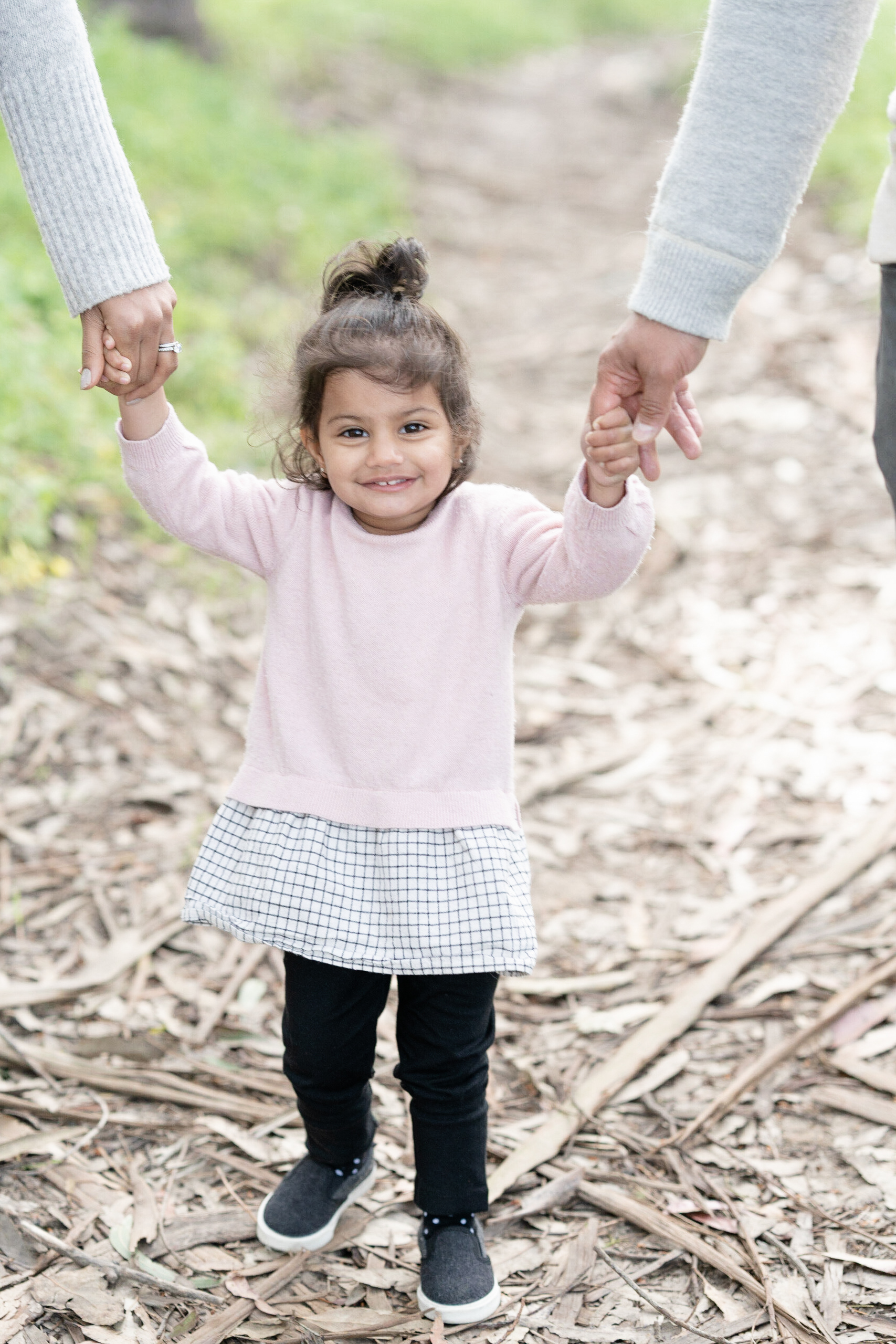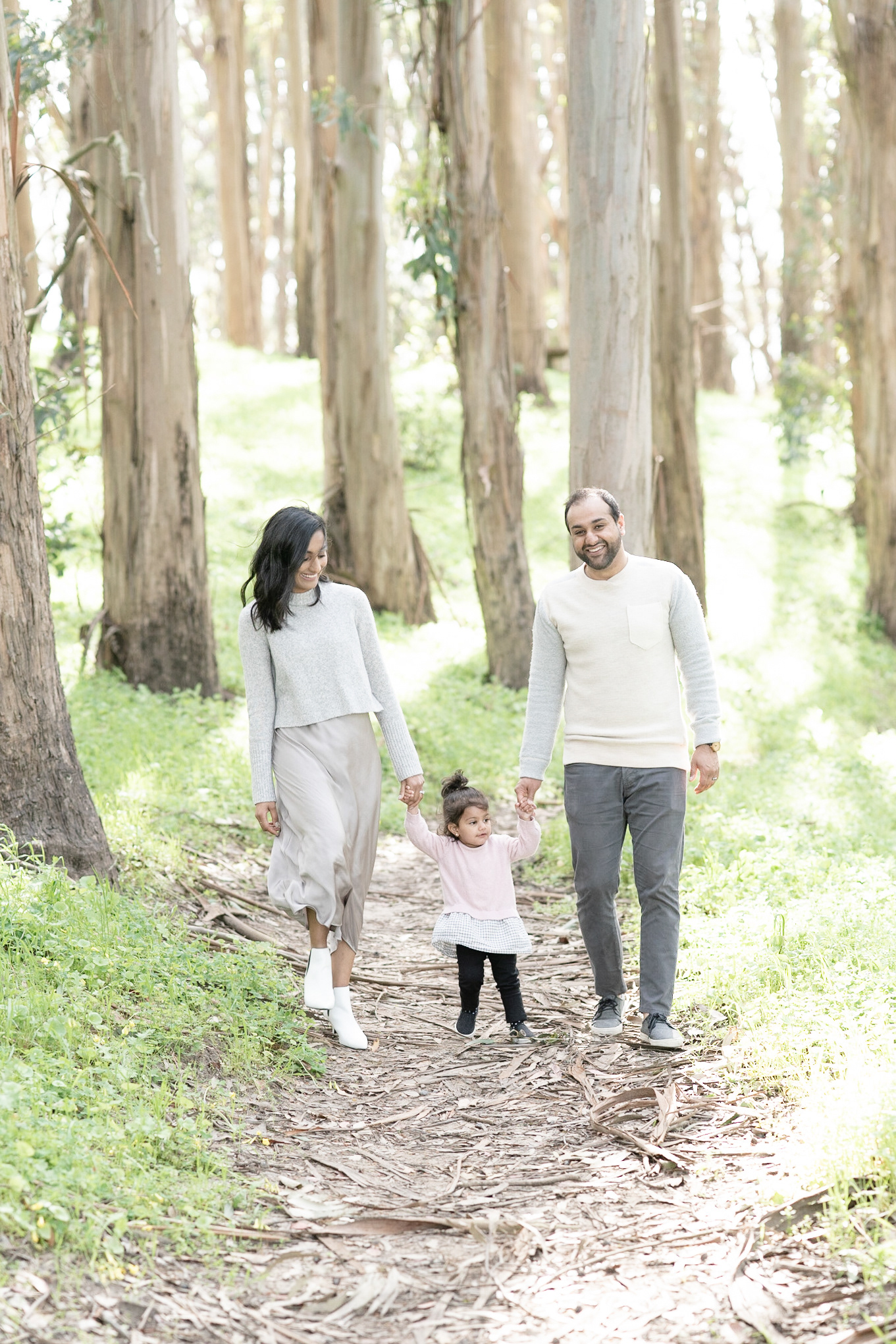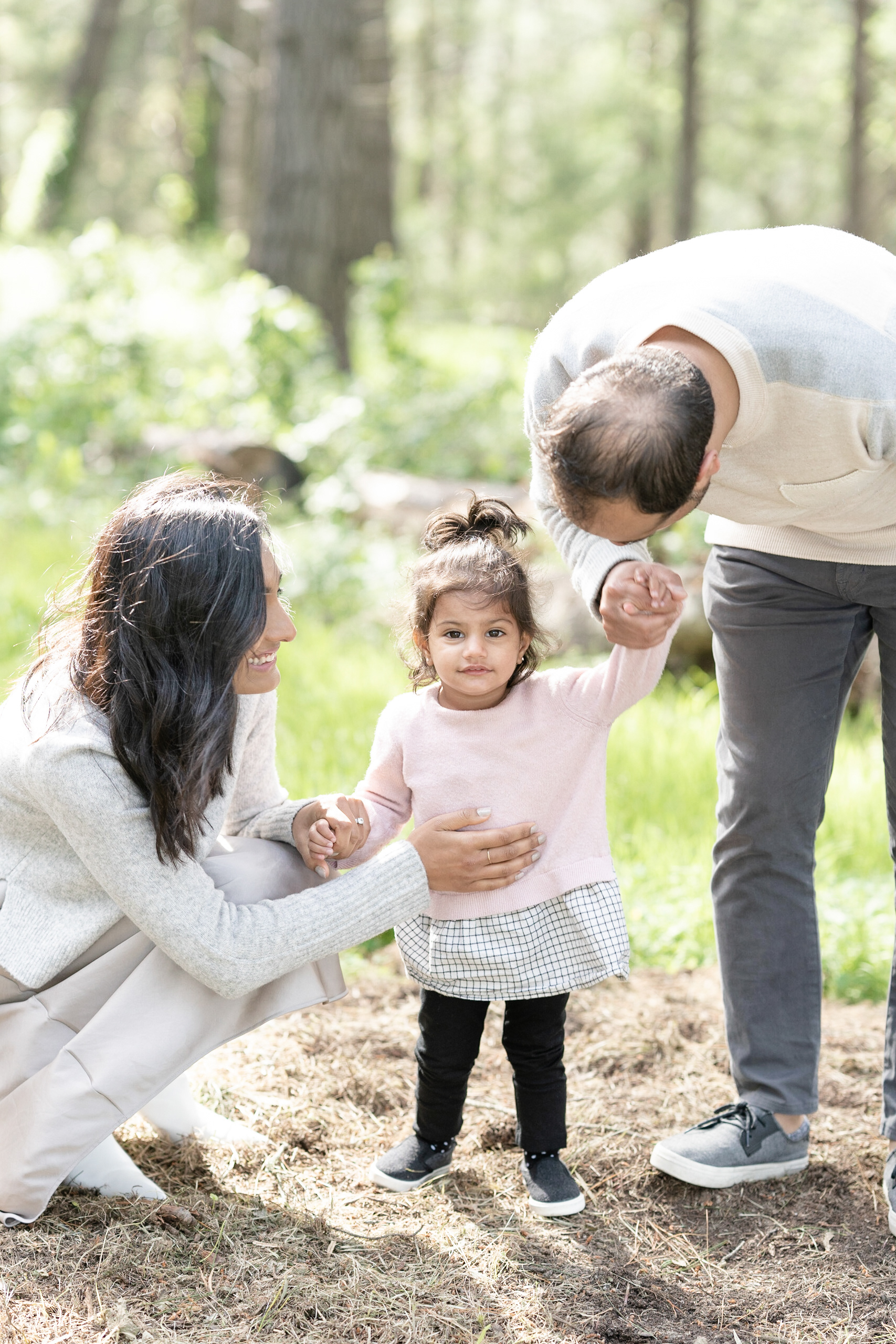 Don't be afraid to dress up!
Have you ever thought about wearing a romantic gown but never 
had an occasion for it? This is your chance! There is no such thing
as "too dressed up" when it comes to your portrait session, so 
don't be afraid to have fun!
Dresses and skirts look great because they flatter every female 
body, especially on camera! Long, flowy dresses and skirts are 
particularly amazing because they bring extra movement to the 
photos. 
Of course, if dresses aren't your thing, feel free to rock a pair of 
pants instead. Think "date night". I generally recommend 
avoiding shorts for your session.
When choosing colors for your outfits, I recommend selecting 
softer, lighter tones and more muted shades - or darker neutrals. By 
avoiding ultra-bright, bold colors, and busy patterns, it will help 
bring all the attention to your faces and let the eye focus on you. 
The camera loves shades of soft pink and muted blues, mixed 
with sophisticated light neutrals like heather gray, creams, 
leather brown and white. That softer color palette fits 
beautifully into almost all natural outdoor environments.
Pairing an accessory or two with your outfit can help bring some 
extra dimension to your images, and be a nice tie-in when you're 
coordinating with a group. Big statement necklaces bring a lot of 
pop to the photos, while the smaller, delicate ones are more 
subtle on camera.
Choosing flattering silhouettes and colors that complement your 
natural features is the best way to ensure you'll love the way you 
look in your photos. 
Three-quarter length sleeves create an awesome slimming effect 
on all arms, or bring a cute jacket, blazer or cardigan to throw 
over your top for some shots. 
Heels elongate women's legs and closed-toed heels in particular 
look great on camera because they carry out the line of your leg 
all the way down to your toe
I recommend applying heavier than usual makeup and hairspray, 
so that the camera picks it up. Also, feel free to bring a compact 
to avoid shine and lipstick/gloss to re-apply if needed. At the end 
of the day, I want capture moments where you to look and feel 
your best!
​​​​​​​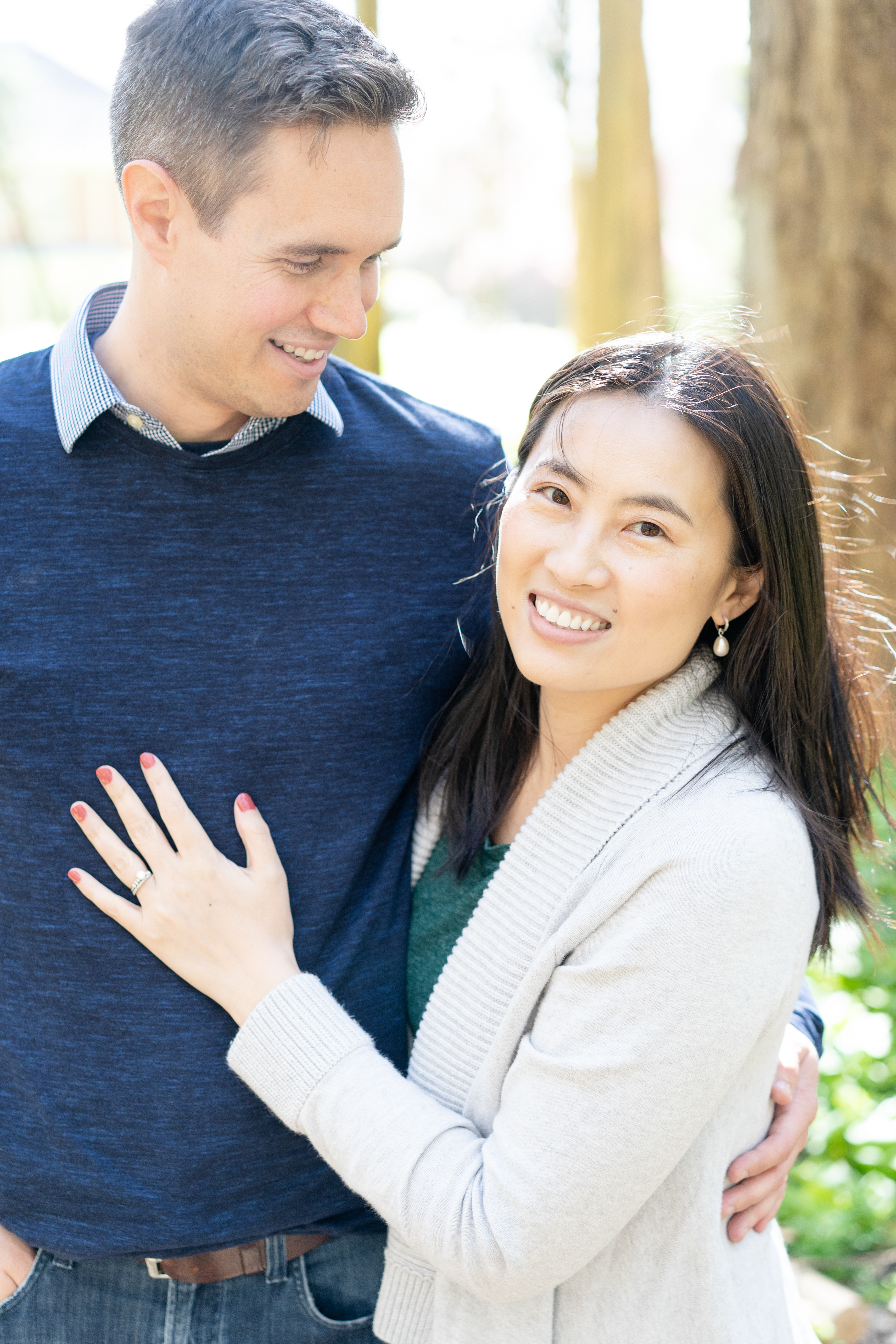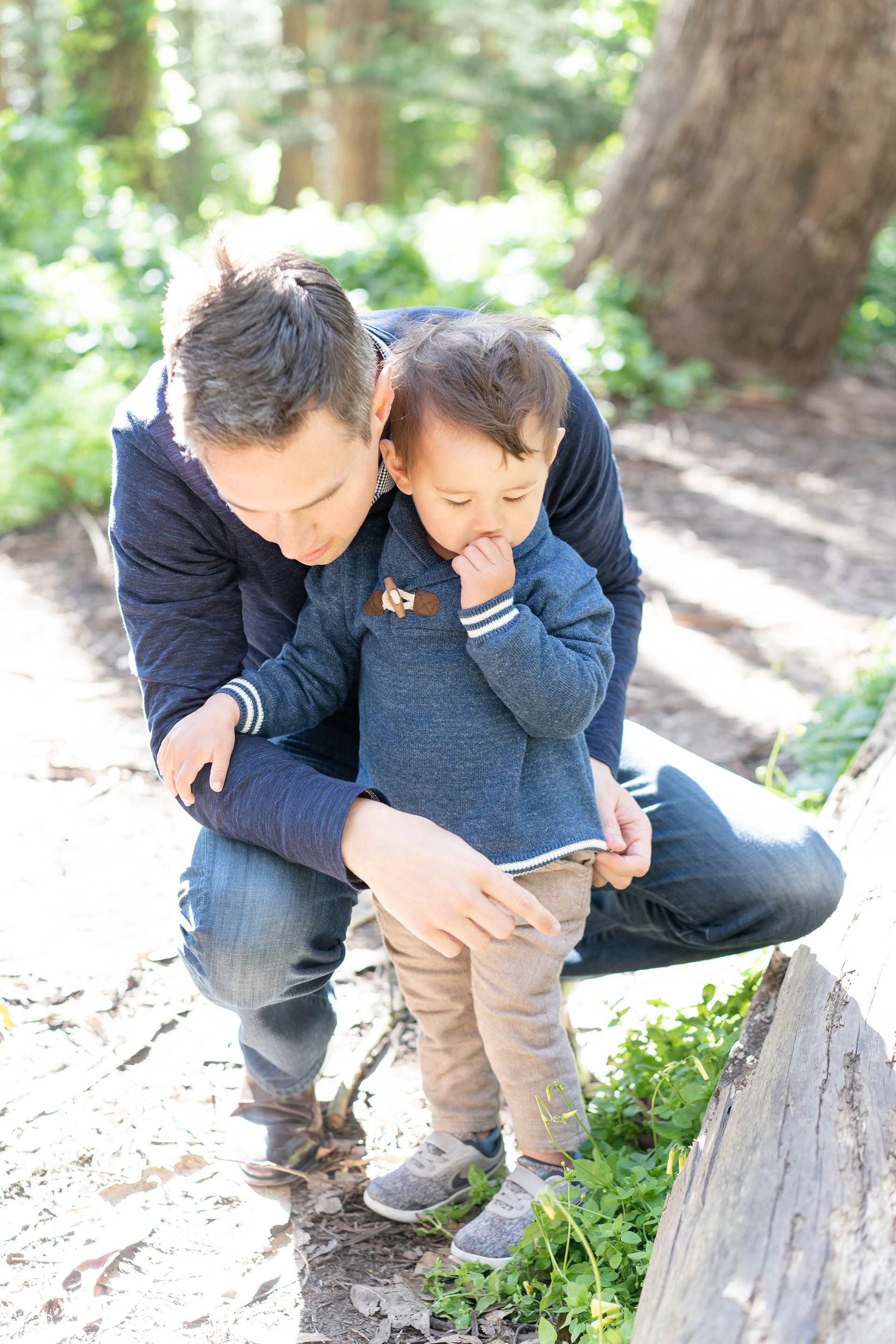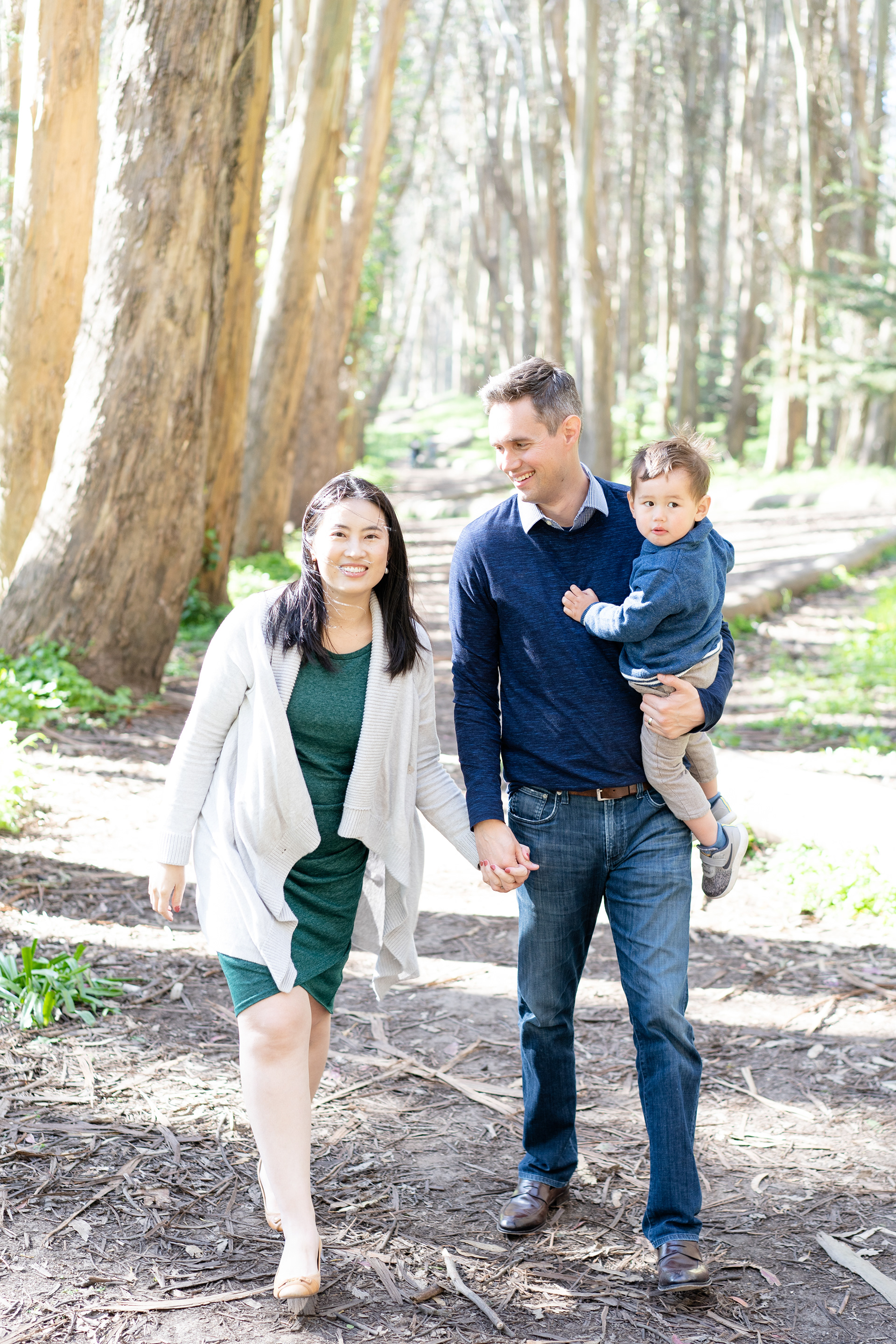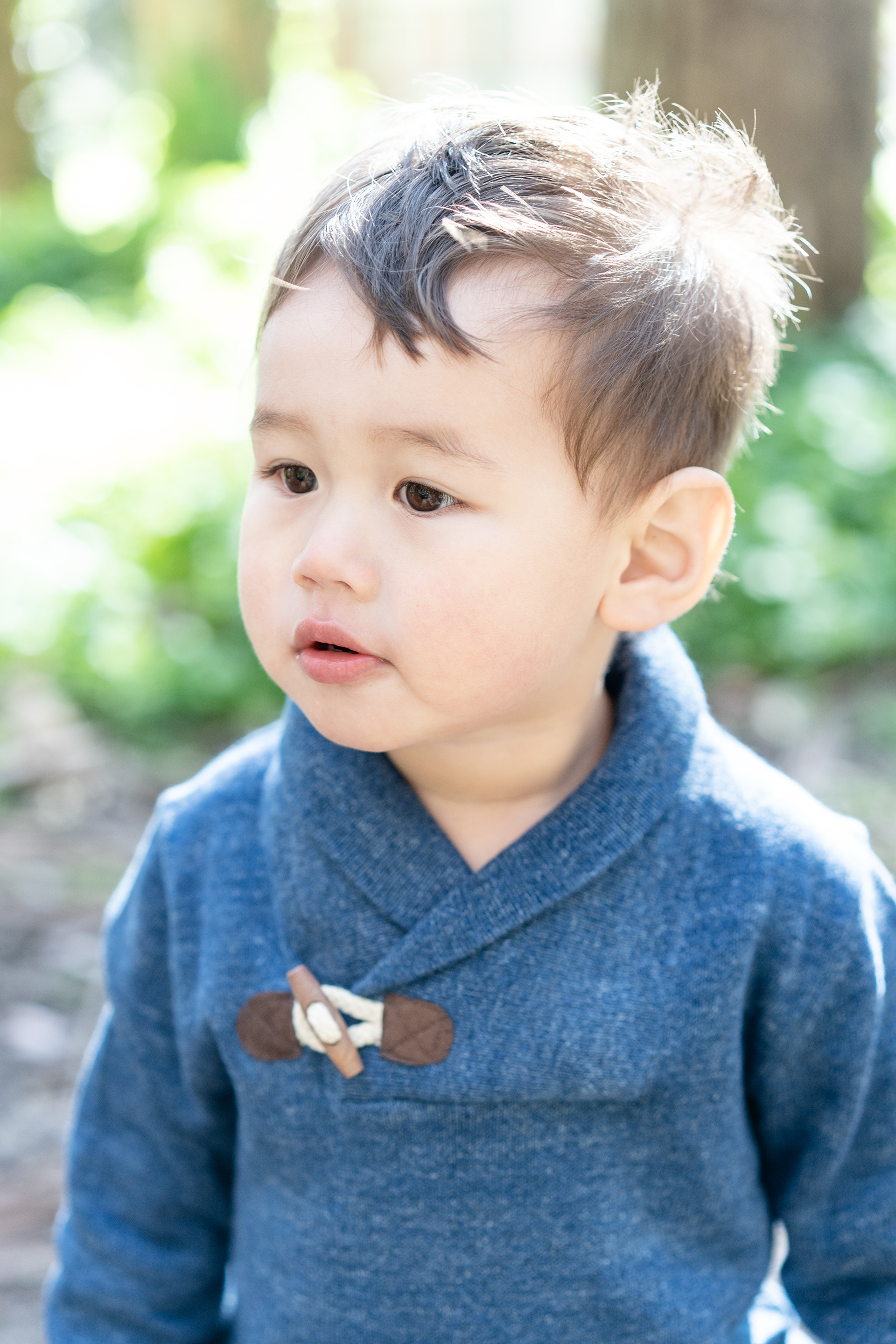 Long, fitted pants and closed-toed shoes are the most flattering 
looks for men. They draw attention away from his legs and feet 
and place it where you want it: on that face you love! 
I recommend avoiding shorts, sandals, and anything with 
graphics and logos.
Adding another layer will bring extra dimension and visual 
interest to your photos. Blazers, vests and coats up the level of 
any look.
Pro Tip: Mixing a suit coat, blazer or sport coat with a different pant color will create a more relaxed look and adds some extra visual interest while breaking up the color tones.
Brown leather dress shoes complement almost every look. 
Accessories like ties, bowties, pocket squares, colored socks, 
belts, tie clips, and watches are sharp complements to any outfit.
​​​​​​​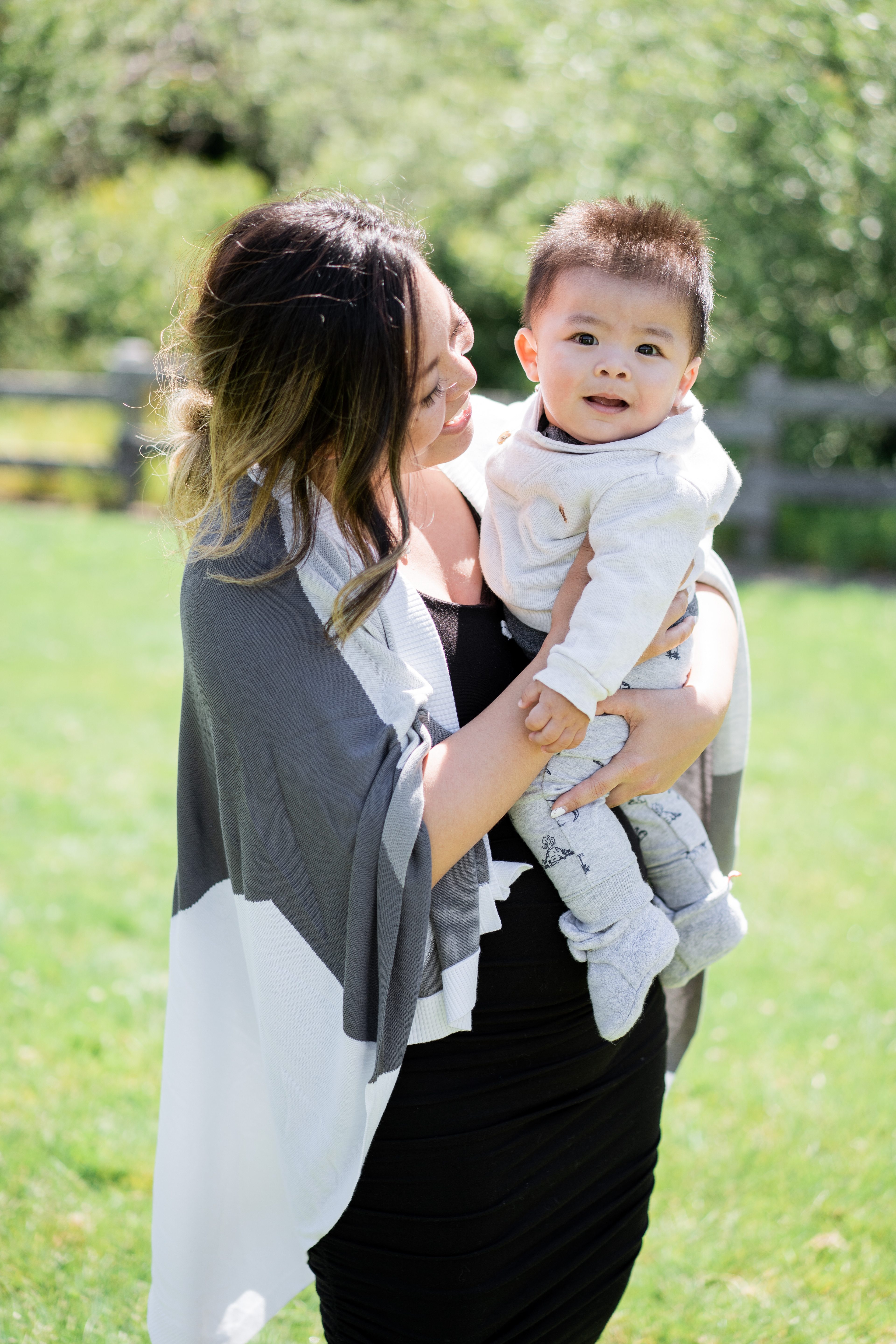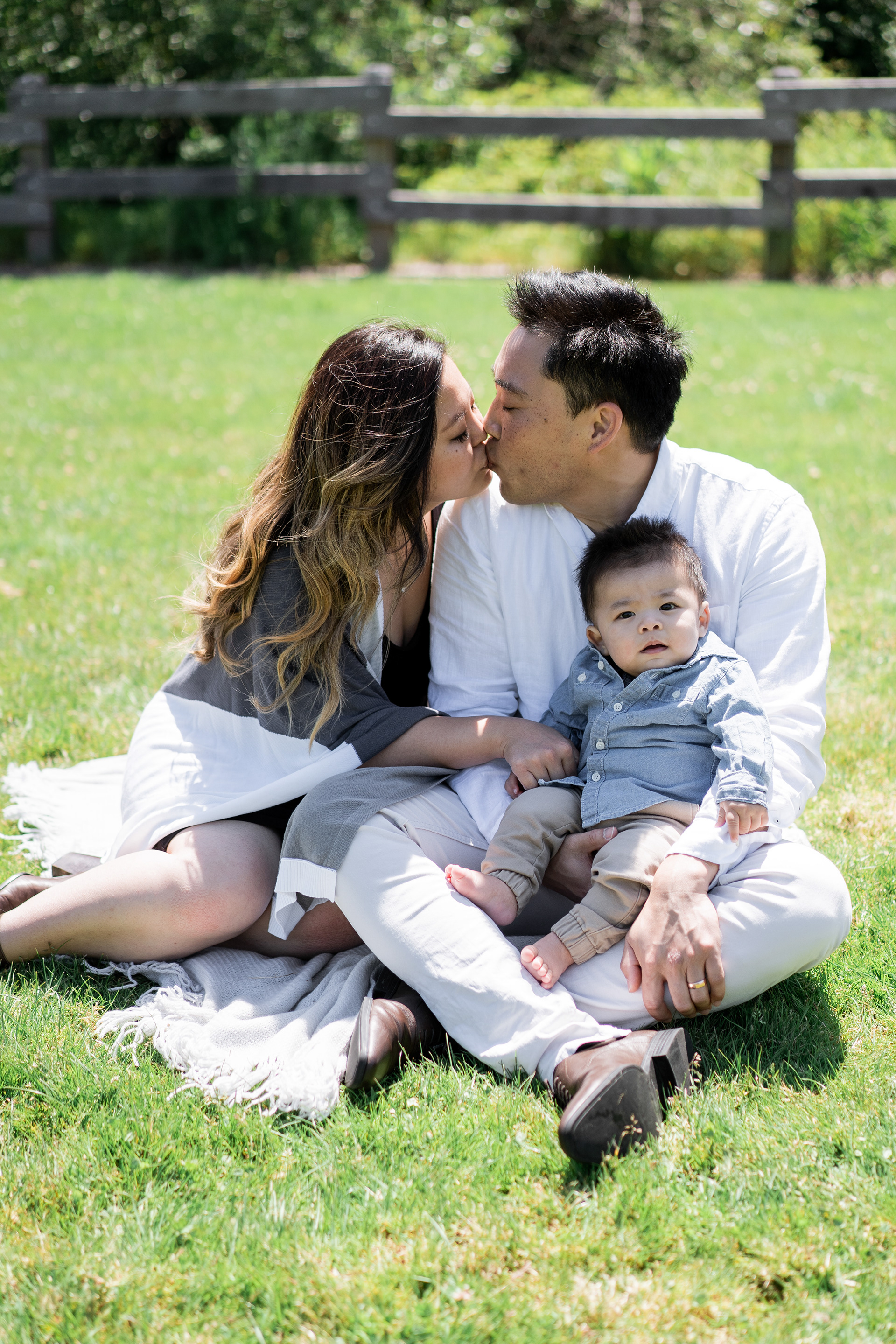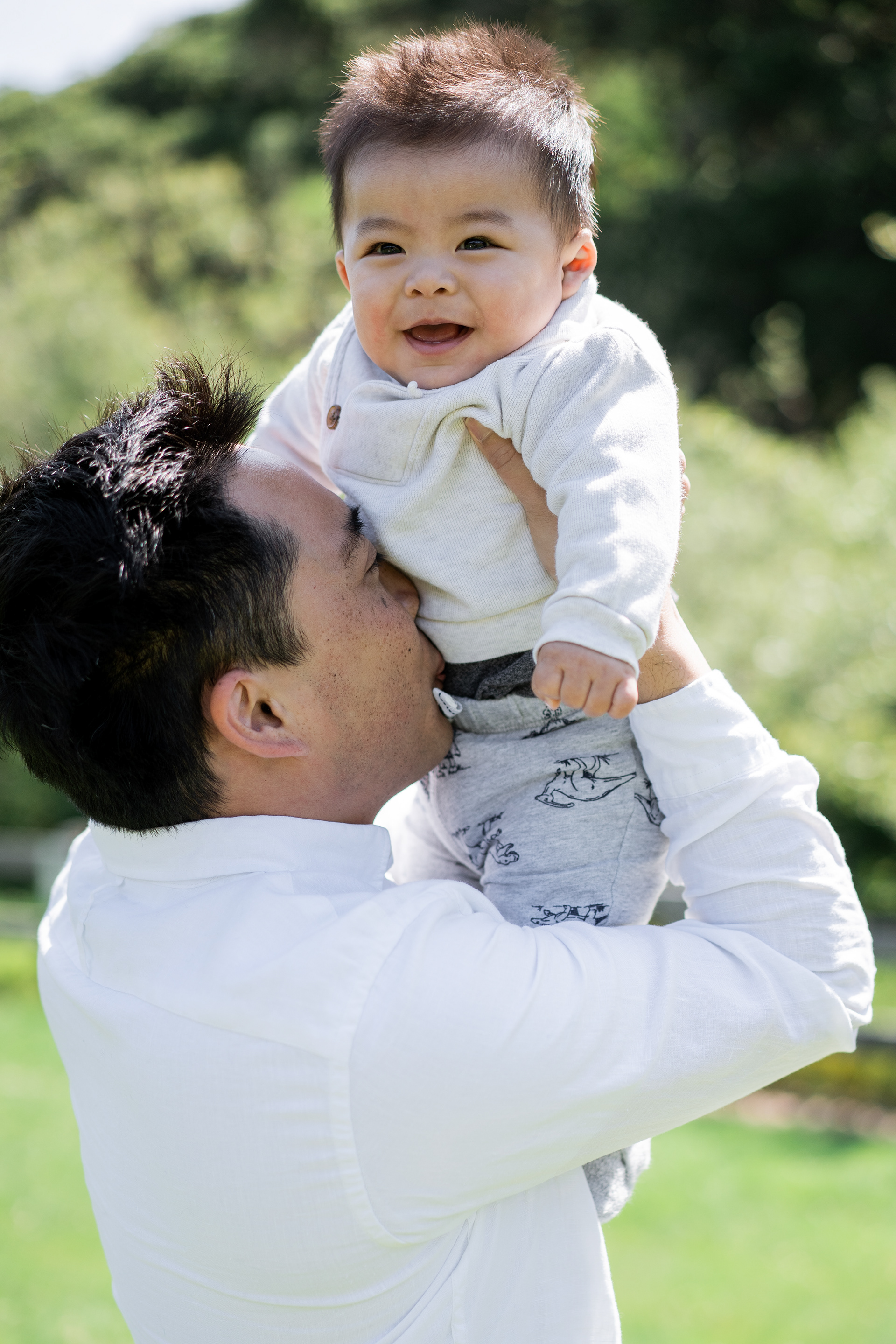 As you're coordinating family outfits, your outfits will look the most 
cohesive when the color palette and wardrobe pieces coordinate, 
but don't actually "match." Focus instead on what "fits" together - 
this will create more visual interest, and allow each personality to 
shine through.
The goal is to visually break up the colors and shades so you're not 
all wearing the same color on top and bottom. Think about 
planning each outfit with "dominant colors" and "accent colors". A 
dominant color is the color you see the most in an outfit, while an 
accent has a smaller piece of visual real estate.
Pro Tip: Aim for each person to have a different dominant color, and then tie in and vary the accent colors.
Prepping Your Little Ones
Before your session, pack a bag with snacks, water and any small 
objects (like toys or lollipops) that might help get their attention 
when it's time for them to look at the camera. It also helps if their 
bellies are full and they've had some good rest beforehand. Once 
you prepare them physically and mentally, then feel free to give 
them (and you!) grace! As a mom, I know that some days don't 
always go as planned - and that's part of the beauty of it! Whatever happens, I will make sure to get 
great photos that capture the heart of the moment. My goal is to 
make this as fun and stress-free as it possibly can be for you and 
your family!
​​​​​​​
Portrait Session Checklist:
1. Set date, time and location
2. Review guide for style tips
          - Flats for walking between photo spots (depending on location)
          - Coat or cover-up (if cold!)
          - Snacks for the little ones
          - If you have a toddler or younger, small eye-catching toys
What to Expect Afterwards
After sessions, you will receive a sneak peek via social media (follow me at @vichou.photography to be see it!). The full gallery will be delivered to you via Pixieset, where you can download both high-resolution and low-resolution versions of your gallery.
         1 Week social media sneak peek with one of our favorite photos
        3 Weeks online gallery with final, retouched, high-resolution images
I created this guide to help make your portrait session experience a 
great one. But at the end of the day, the location you choose and the 
outfits you select won't matter nearly as much as the memories you 
make together. I want your session to be a time for you to just be 
yourselves and enjoy it.
Have fun together. Laugh a lot. And I'll take care of the rest!